Realme 8 Pro in comparison with its predecessor. The main camera with its 108MP sensor is a considerable upgrade. Realme 8 Pro is not a clear-cut upgrade over the previous model 7 Pro and Even the Realme 6 Pro is not easy to dismiss, and this only shows how good even the old Realme phones are.
Memory Specs are the same, but you can choose either 6GB or 8GB of RAM, storage stays 128GB which you can upgrade with additional microSD on the triple card tray. This is a 2 SIM-supported phone with 4G connectivity, for 5G connectivity you should look at the X-series (or the Narzo phones).
The one reason to buy the Realme 8 Pro is that its camera with 108MP Samsung HM2 sensor. It has reliable 0.7 µm pixels and it also supports 9 to 1 binning ( Note: the final image resolution is the equivalence of 12MP). The sensor is humongous, 1/1.52", at f/1.9 aperture, so it offers a solid base for great low-light photography.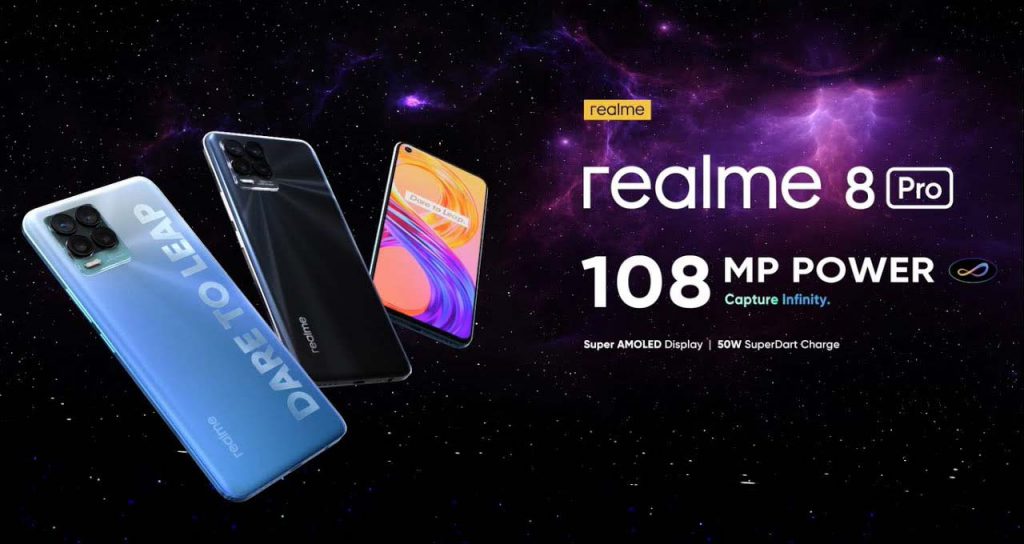 Note this Giveaway is run by the renowned YouTuber SuperSafe #SuperSafxrealme with the courtesy of Realme.
This giveaway will close on 12 April 2021. Total 108 Winners will be chosen at RANDOM from all of the entries. Each individual will win a single Realme 8 Pro courtesy of Realme and will be contacted directly by giveaway holders' official accounts.
This Giveaway is available Worldwide, Note: the devices are European Units and will come with European Chargers. The phone Devices will be shipped from the UK and Customs Charges (if any) are to be sorted by the winner!
As described earlier, the winners will be selected at RANDOM. So please No Need to continuously spam asking to be selected, this might result in your entries cancelled.
Win a realme 8 Pro from 108 smartphones, This giveaway will close on 12 April 2021.