Apple's MacBook Pro is an all round laptop computer perfect for students, professionals, and creatives. One13-inch MacBook Pro will be given-away on July 21, 2021. Please scroll to the bottom of the post to enter this giveaway.
1.4GHz 8th generation Intel Core i5 quad‑core processor, Turbo Boost upto 3.9GHz
8GB LPDDR3 memory clocks at 2133MHz
Storage capacity is 256GB and its a fast SSD
Amazing Retina display with natural and true Tone
Graphics are Intel Iris Plus Graphics Model number is 645
Thunderbolt 3 ports x 2
Touch ID and also comes with Touch bar
MacBook Pro 2019 design
This is going to sound like a fan boy, but Apple really has shaken things up on the design front. The 13-inch MacBook Pro aesthetic are still the same. Still It's a catchy and elegant look, for sure, amazing solid uni body aluminum chassis. design is a bit on the sleek side, and the bezels are extremely thin so no flashy colors are the on the body.
MacBook Pro 2019 display
If you are a creative pro or you just appreciate a stellar picture, the 2560 x 1600-pixel Retina Display on the 13-inch MacBook Pro is among the best I've seen on any laptop.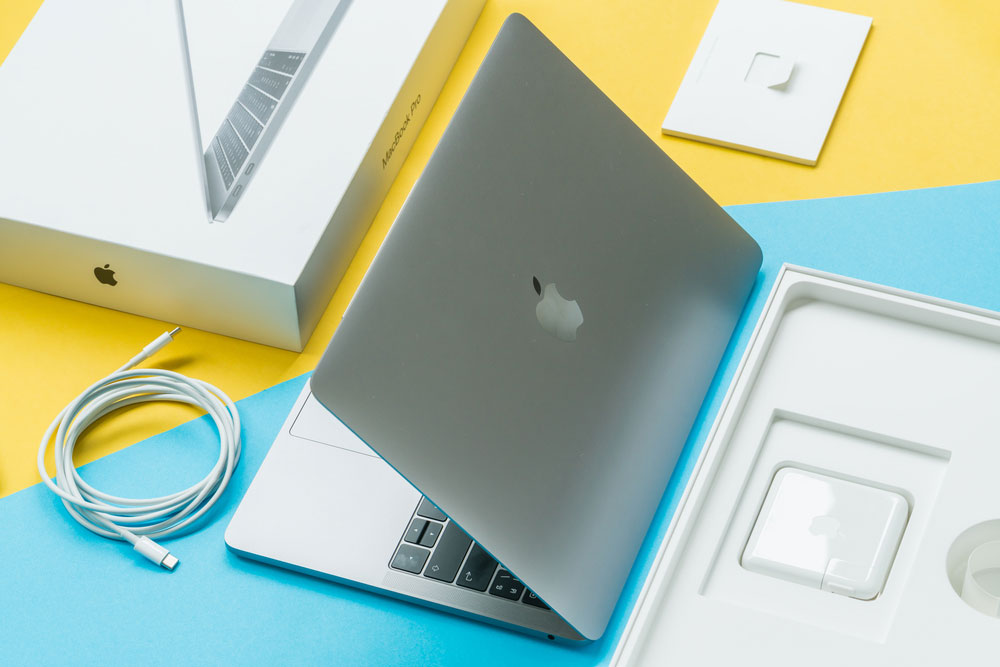 With great power comes great capability.
MacBook Pro is more then just a notebook it contains a new level of performance and portability.You'll complete your projects faster than ever with high‑performance processors and memory, advanced graphics, blazing‑fast storage, and more.
Main Selling points are:
Unparalleled power at its cores.
Eye catchy true tone graphics with blazing performance.
The next generation of security.
The most powerful and dashing port ever.
More productive then ever. Always within reach.
Your workspace just got quieter and faster.
Blazing fast Os thats why there's nothing else like a Mac.
Conclusions
The 2020 13vinch MacBook Pro is more of a small leap than a radical revamp, but Apple is clearly offering a mouth watering quad-core upgrade to owners of older dual-core models, as well as competing with newer rivals such as Microsoft's Surface range. Its thin and light and its battery life is top notch, also Apple has finally putt its keyboard problems to rest. MacBook Pro continues to offer a beautiful, portable design and blazing fast performance for business users.
This Giveaway is held by iDrop News.